LOAD KITS FOR THE CEBX 800 HO MODEL
Concept models has released 3 load kits for the CEBX 800 kit. These kits are designed to operate in true "schnabel fashion". The load is carried compressed between the car ends and supported by tension beams.
The parts for the kit are cast resin, styrene, or PVC plastics. The kit is easily assembled using commonly available ACC cement ("Krazy Glue").
A long load kit is available in two different versions.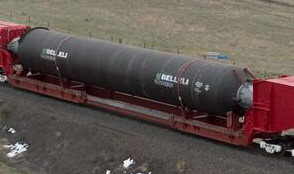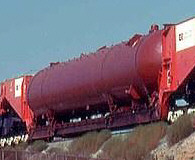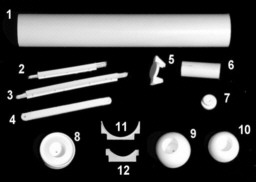 A short but wide load is available simulating a reactor vessel.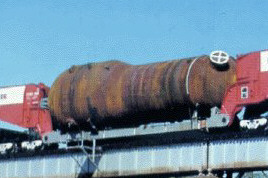 Each kit is designed to be either permanently or temporarily installed on the CEBX 800 model. The kits consist of basic parts to provide generic versions of various loads. The modeler may add details as desired to model a specific load.
Part configurations may change without notce.
. The kit is priced at $49.99 MSRP