We are pleased to have you visit our site. We are a developer of unique kits for the serious HO and S Scale railroad modeler who wants to take pride in developing his collection of unique cars.
All of our offerings are in kit form. If you don't feel comfortable building something to be proud of, I suggest you stick to the shake-the-box models offered for the inept. If you have never worked with resin kits before, click on the button to the left for a short description. Also check our instruction sheets which are online.
We have the largest selection of unique items on a continuous basis and add more as data becomes available.
In addition to our long standing line of HO kits, we are developing a limited line of S Scale kits based on our current design library.
USE THE PRODUCTS BUTTON TO REVIEW OUR OFFERINGS
---
NEW RELEASES
---
ACFX 18626 FISH BELLY TANK CAR - S SCALE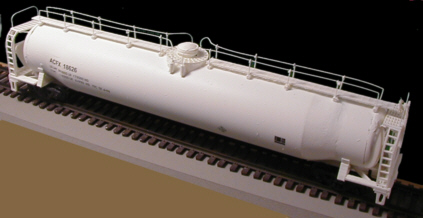 ---
CEBX 101 SCHNABEL CAR - S SCALE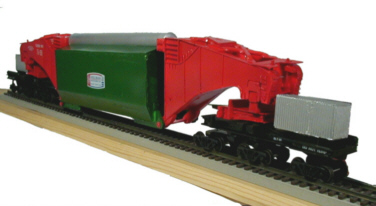 ---
Halliburton Oil Co. Hopper Car - S Scale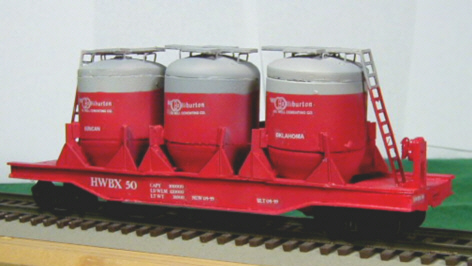 ---
THE LATEST IN OUR AIRCRAFT INDUSTRY CARS
HO


---
WE'VE ALWAYS LED THE WAY WITH MORE SCHNABEL CAR AND TANK CAR KITS AVAILABLE
HO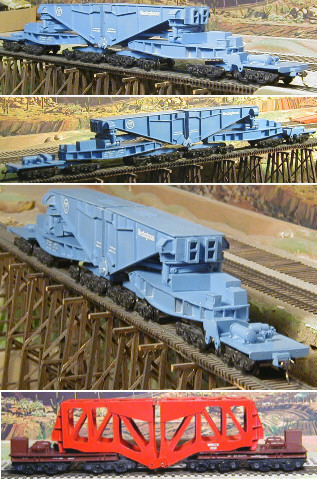 ---
UNIQUE TANK CARS
HO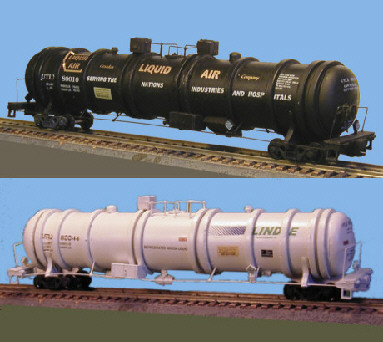 ---