IAPX 1011 ARGON TANK CAR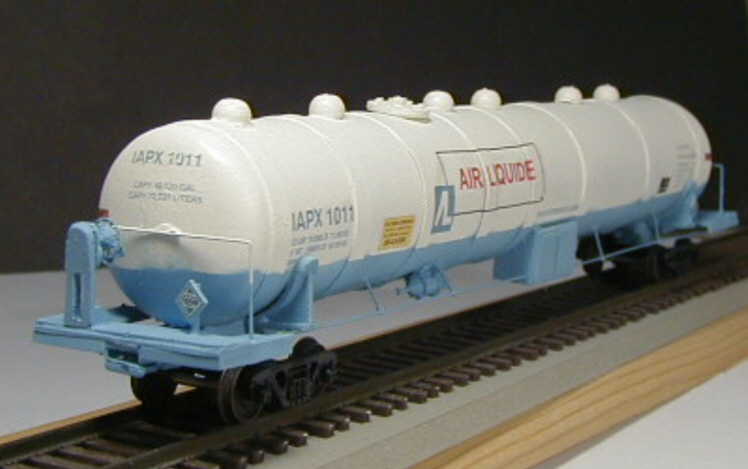 This is another unique tank car in our product line. It is a refrigerated liquid Argon carrier with Air Liquide as the owner.
SPECIFICATIONS

Owner:
Air Liquide America Corporation
Type:
Tank Car
AAR Class:
T
AAR Type:
T767
Detail Info:
Cryogenic-Tank within a Tank
Capacity:
25,000-27,000 gal
Plate:
B
Max Gross Weight:
263000
Load Limit:
157000
Liquid Capacity:
25820
Ext L/W/H:
64' 4" / 10' 8" / 13' 10"
S SCALE
MSRP $49.99 USD
To Buy this model, Click on Add To Cart
To complete purchase Click on View Cart.