Concept Models S Scale Combustion Engineering CEBX 101 SCHNABEL CAR KIT
Here's one we've built before in HO - to be released as an S Scale kit and priced at $99.99. This will be an introductory price to introduce us in S Scale.
The end structures have a certain massive appearance making this a very unique car. Run with a load or empty.
The fun comes when you run this item in an operating session at a restrictive speed and then dump it on a yard crew to try to "yard it" or unload it.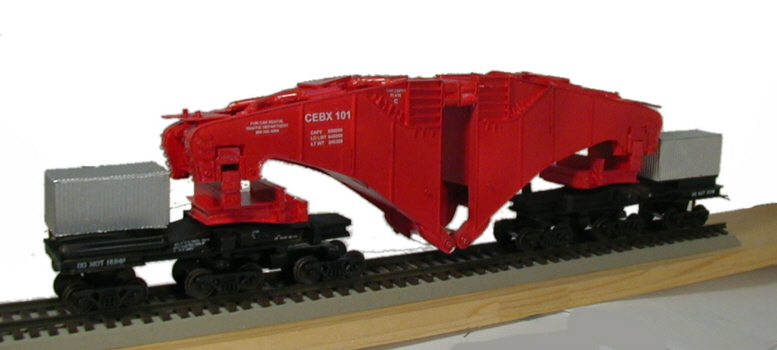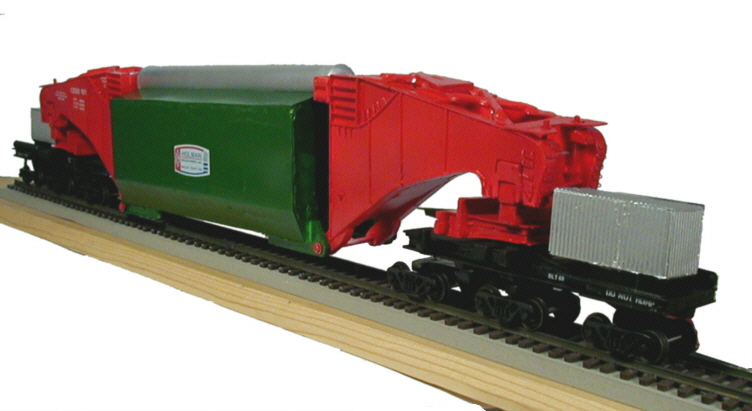 Prototype Specifications

Capacity
700,000 lbs.
Light Weight
243,700 lbs.
Number of axles (36" wheels)
12
Empty Car Length
79' 2"
Maximum Loaded Length
131'
Maximum Vertical Load Shifting ability
12"
Maximum Horizontal Load Shifting ability
(either side of car center line)
16"
Kit is sold without load, trucks or couplers. Load kits are sold separately.
---
LOADS
HOLMAN BOILER LOAD
This 40 foor boiler load is smaller than what may appear in the prototype photos since it is designed to be closer to the NMRA clearance gauge for practical running on one's layout. $49.99. - Less trucks and couplers.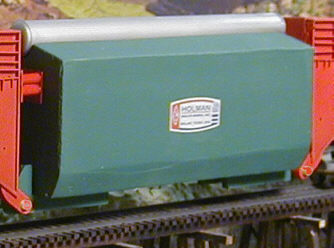 ---
VESSEL LOAD
Vessel with tubular cradle. $69.99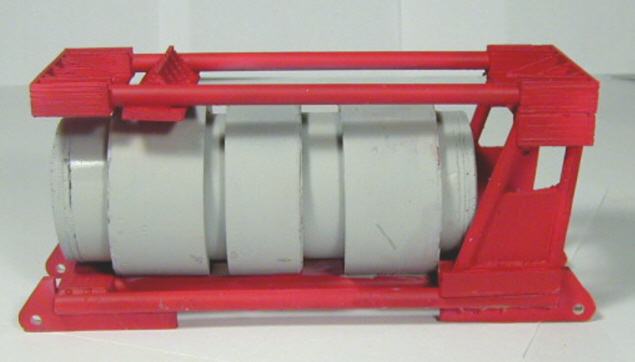 Now Available
To conclude all purchases use the button below.