Concept Models CEBX 101 SCHNABEL CAR KIT
Here's one we've built before. Now in production and released as a kit and priced at $69.99. The end structures have a certain massive appearance making this a very unique car. Run with a load or empty.

Kit is sold without load, trucks or couplers. Loads and truck frame kits are sold separately.
A truck frame kit molded in white resin is available.
This 40 foor boiler load is smaller than what may appear in the prototype photos since it is designed to be closer to the NMRA clearance gauge for pracical running on one's layout. $39.99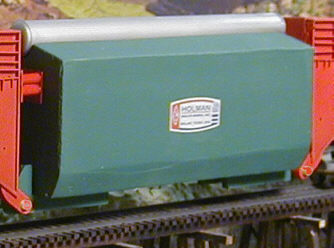 Vessel with tubular cradle. $49.99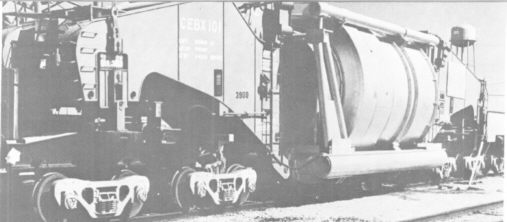 CEBX 101 TRUCK FRAME KIT - three pairs -no wheelsets $19.99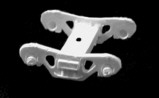 Check your shopping cart or checkout: