Concept Models CEBX 800 Schnabel Car Kit Loads
These kits were designed for the Concept Models CEBX 800 kit. If another manufacturers kit is used there are only slight changes to make.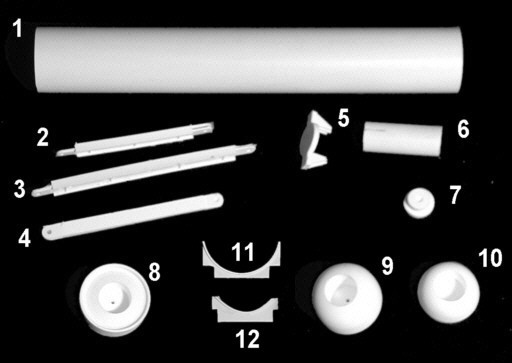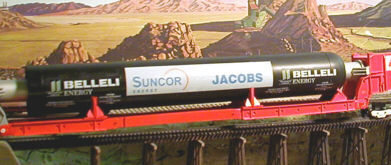 The load alone,less schnabel mounting, measures 102' in HO scale.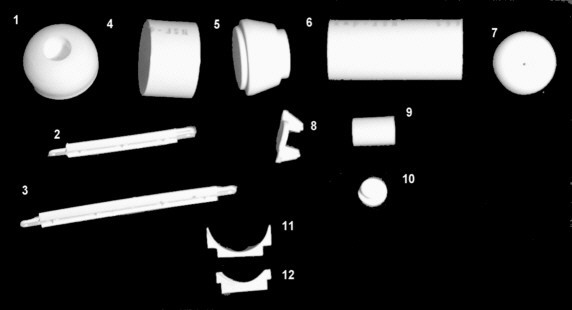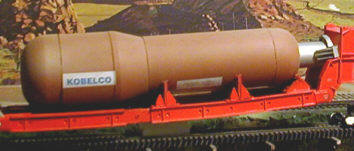 The load alone,less schnabel mounting, measures 64' in HO scale.
The loads for the CEBX 800 schnabel car kit are entirely made of resin castings. The only exceptions are hardware components.
The car is designed to carry large reactor or steam generator vessels or other large oversized loads that cannot fit on a flatcar and meet clearance profiles. The load is carried by attaching to the girders at the bottom for tension. The top of the girders engage the load for compression which is standard structural girder design.The load alone measures 9" long ans 2" in diameter.
MSRP $49.99USD
You may purchase this item through PayPal even if you are not a member of PayPal. Just click on the OK button to start the process.
To buy these models, click on Add To Cart - $49.99USD
To complete purchase press View Cart.
Short Steam Generator Vessel Load
Long Reactor Vessel Load
Long Reactor Vessel Load - as above but narrow
To check out or review cart contents: